The Coffee Story
This forest coffee comes from Dimtu farm, located in Mancity, within Guji appellation, at more than 2000 m. Coffee produces here are with high quality. Dimtu company is working to select well beautiful cherries and to process coffees carefully, in the farm as in Addis Ababa for export.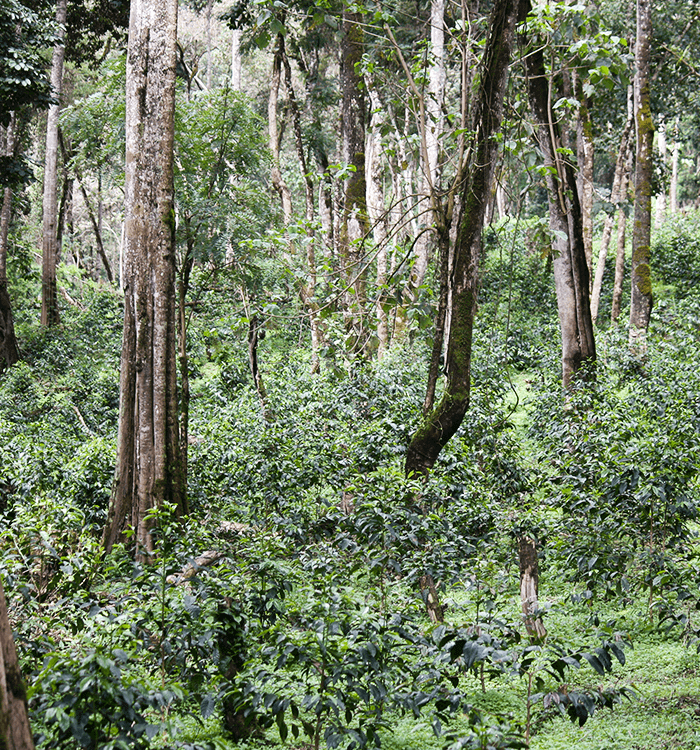 The farm manages by Dimtu, within Guji appellation, is located in Odo Shakiso woreda, at Mancity.
Coffee is growing there at more than 2000 m. The farm covers more than 150 ha. Dimtu company is also working with outgrowers, who get their land just around Dimtu's farm.
Here, coffee trees are under forest. This shade is very good for coffee quality, balancing humidity and improving soil fertility. For example, Wanza trees, reaching more than 20 m, are delivering a nice shade for coffee trees and cherries development.
Mancity coffees are participating to polyculture. Around coffee, some plots of land are for bananas, mangos, avocados or sugar canne.
Moreover, farm's members are managing a nursery, to renew coffee trees and reforest with shade trees.