The Coffee Story
This Los Hermanos coffee is the product of a partnership between the Torres brothers in the La Union municipality of Nariño, Colombia. Juan Angel and Gabriel each own a farm, La Cafelina and La Indonesia, just outside of La Pradera town. The farms were part of the family inheritance, coming by way of their grandfather Marco Antonio Torres. The family's history in coffee is long, with Marco Antonio being one of the first people to cultivate coffee in La Union more than 80 years ago. The middle Torres brother, Frank Rivas Torres, is a Q Grader who assists with quality control and advises on trends in the coffee market. These farms grow coffee alongside fruits and many different trees for shade, with an emphasis on preserving soil quality and responsible water management.
Brother Gabriel Torres' farm, Finca La Indonesia, is around 8 hectares total with 60% of the cultivated land falling on a mountain slope 1750–1850 meters above the sea level. The farm has over 300 square meters of patios for drying coffee. Gabriel grows plantains, citrus, bananas, lulo, and corn alongside his coffee crop as well.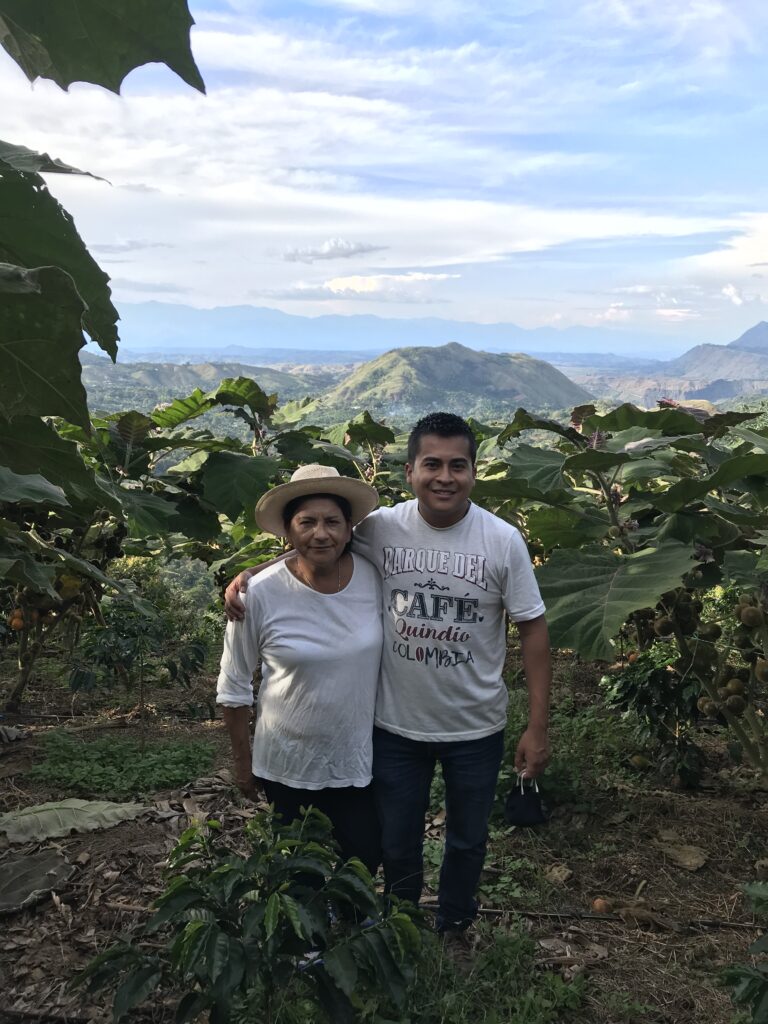 The Natural process for this lot begins with 100 hours of anaerobic fermentation for the cherries in small 60 kg batches. This fermentation is done in food grade plastic tanks which are kept shaded in the concrete processing facility to avoid high temperatures or sun exposure. After the sugar content is measured at 3.5 degrees Brix, the cherries are drained and moved to a plastic-covered drying patio. The cherries are dried here for 30 days and moved regularly to ensure even drying, until the humidity is measured at 10.5–11%. Parchment coffee is stored in GrainPro bags until it is time for milling.