The Buku washing station is named for the kebele, or village, where the coffee is harvested. The growers from the surrounding community bring their cherries to this washing station at METAD's 200 hectare farm in Hambela for further processing.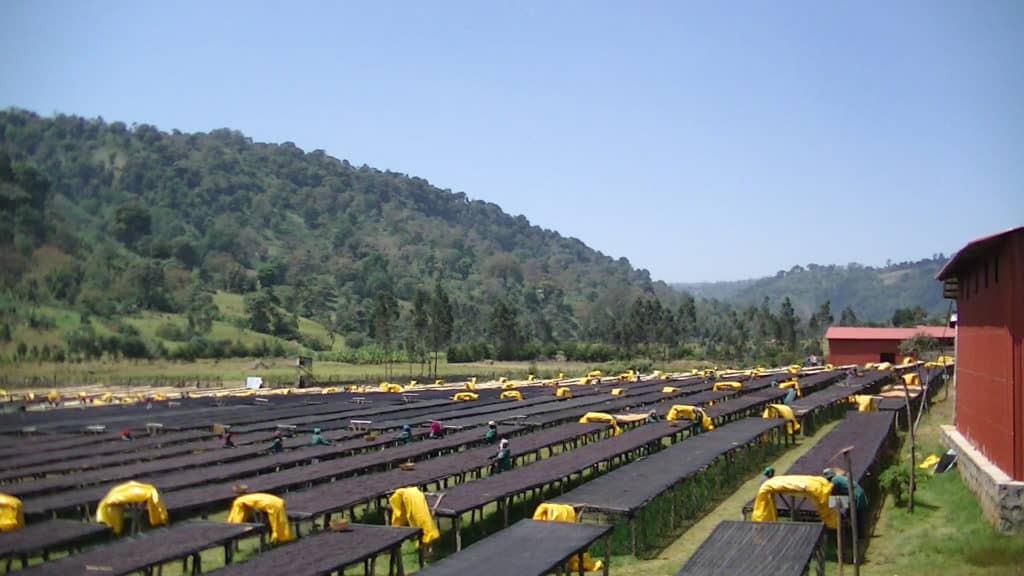 This coffee from the Buku kebele is grown at an elevation between 1900-2250 meters. It is a natural process, sun-dried on raised beds allowing the fruit of the coffee cherry to dry on the seed developing a sweet complexity. An organic coffee, METAD has certified its own farms and processing plants but also the farms of those participating in the out-grower's program.


METAD's values are driven by the community and environment. They reinvest a portion of their profits back into the community for initiatives that include building clinics, funding the local elementary school, and constructing wells as a source for drinking water. They are committed to environmental sustainability, practicing protection methods in wet processing to avoid ground and water pollution and including intercropping farming techniques and crop pollination.